Our team of expert chefs are knowledgeable and experienced. They have the creative flair and passion to develop innovative market-leading solutions. It's what we're known for.

James Roedemer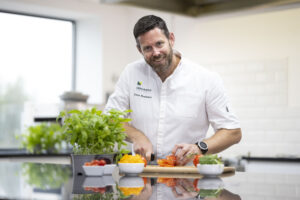 James is a highly knowledgeable chef with over 30 years' experience in hospitality, food development and manufacturing. His career spans both independent, fine dining restaurants and high street chains. He has also lectured at CAVC in hospitality and led the redevelopment of Cardiff school menus in line with healthy eating standards. He's always experimenting and exploring flavours; pushing boundaries to finding the next new thing. Fascinated by the manufacturing process, he's forever looking for new innovations, new equipment and new improvement tools. He is a true innovator, with the ambition and vision to ensure the company is always at the forefront of new product development.
Jake Smith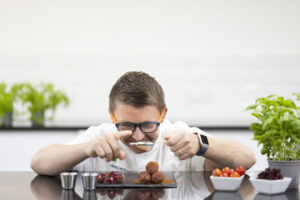 Jake has always been a passionate foodie. Working in kitchens from a very early age, he always knew the food industry was the career for him. Having worked at some of the UK's best Michelin and high Rosetted restaurants, he brings experience, knowledge and intuition to the team. After travelling the world experiencing many different cuisines, his knowledge of food is encyclopaedic. Jake has been with us for 3 years, looking after many of our QSR and retail accounts. He has presented to customers from across the UK, as well as those from Europe and the US. Always ahead of the trends with his creative thinking, he is a serious driving force for Abergavenny Fine Foods to be first to market.
GET TO KNOW US
We are food innovators; manufacturers driven by passion, creative flair and industry knowledge.